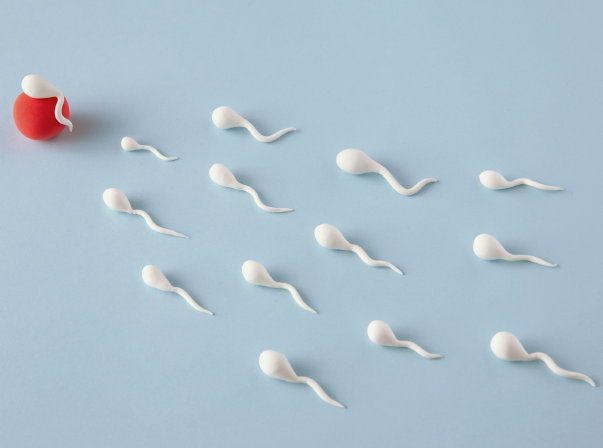 Spermogram
A spermogram is an analysis of the male seminal fluid performed by an embryologist and an electronic sperm analyzer. In most cases, the study is prescribed by a reproductologist or andrologist to rule out male infertility factors. The analysis also allows you to determine some pathologies of the male reproductive system, such as acute inflammation or a problem with the seminal ducts.
A spermogram is the number one step in the examination of a couple facing a lack of pregnancy. Having children in a man cannot be reliable proof of his fertility, as cases of secondary male infertility do occur.
Complex spermogram at SILK Medical
The study is performed by an embryologist of the clinic, which guarantees a high accuracy of the result.
In the process are determined:
Indicators according to WHO standards: total number of sperm, concentration, motility, agglutination, etc.
Kruger morphology: a spermogram indicator that determines how many % of sperm cells in the ejaculate have the correct structure and shape and are capable of fertilization.
MAR test: the percentage of spermatozoa covered with anti-sperm antibodies and normal germ cells.
How often to take a spermogram
"Shelf life" of the spermogram is 6 months. Also, control retesting of the analysis can be scheduled at a shorter time to evaluate the effectiveness of the treatment performed.
Preparation for the analysis:
Refrain from sexual intimacy for 3-5 days;
Avoid alcohol consumption for at least one week;
Avoid contact with toxic substances at home and at work;
Not to visit the sauna for 10 days;
Avoid hard mental and physical strains, stressful situations.
What the results mean:
Normospermia, normozoospermia – fertile sperm, high chance of conception
Oligospermia – reduced sperm volume
Azoospermia – absence of spermatozoa in the ejaculate.
Asthenozoospermia – decrease in the number of motile active spermatozoa
Teratozoospermia – the presence of abnormal sperm forms in the ejaculate exceeds 96%.
Necrozoospermia – the presence in the ejaculate of more than 50% non-viable sperm or the absence of living sperm.
Make an appointment to see a specialist
By submitting this form, I confirm that in accordance with the requirements of the "Federal Law On Personal Data № 152-FZ" and in accordance with the Terms I give my consent to the processing of my personal data