Services > IVF Department >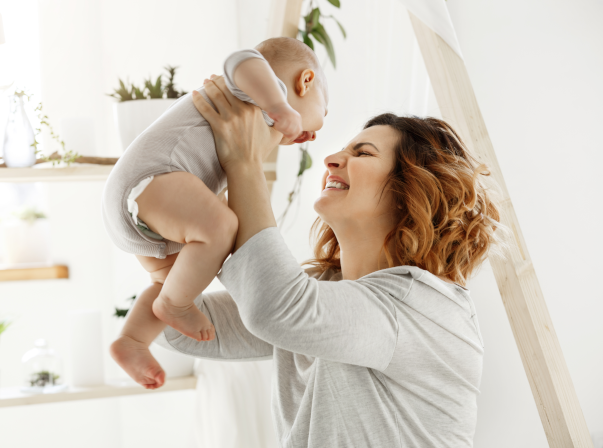 Donor programs
Addresses of clinics providing the service:
Tbilisi, 6th District Digomi 5a
Tbilisi, Chavchavadze Avenue 62
IVF with donor eggs
Donor oocytes are used in IVF programs if a woman cannot get pregnant with her own genetic material or does not have her own eggs. Donor oocytes significantly increase the chances of a successful pregnancy.
SILK Medical Clinic offers IVF programs with native (fresh) and vitrified (frozen) donor eggs. Egg donors are women under 35, mentally and physically healthy, with a pleasant appearance. All our donors have been examined according to the legal requirements. The donor catalog describes their main phenotypic characteristics,  as well as information on education, work and marital status. You can choose a donor who best meets your requirements. 
The high quality of the donor genetic material ensures good IVF results. The effectiveness of programs with donor eggs is about 50%.
When are donor eggs needed? 
For the use of donor oocytes there are the following indications:
Late reproductive age

Early ovarian depletion syndrome

Low quality of own eggs

Premature menopause

Repeated unsuccessful IVF attempts with own oocytes

High risk of transmitting of hereditary diseases 

Infertility caused by ovariectomy, chemotherapy or radiotherapy
The decision to use donor eggs is always difficult for patients. If your case requires donor material, SILK Medical specialists will select the optimal treatment program for you and do everything to save your psychological comfort. 
How IVF with donor eggs is performed 
In the case of the use of frozen oocytes after thawing, they are fertilized with partner sperm by ICSI. Embryos are cultivated under special conditions for up to five days. The patient is preparing for the transfer. β-HCG test is carried out on the 14th day after embryo transfer. If indicated, preimplantation genetic testing of embryos and cycle segmentation are possible. 
In IVF programs with native eggs, the donor is examined, then stimulation of superovulation and puncture are carried out. Received oocytes are fertilized by the partner's sperm. The embryos are cultured in an incubator. If the transfer is planned in the same cycle, the menstrual cycles of the donor and recipient are synchronized and the uterus of the recipient woman is prepared for transfer. In another case synchronization of cycles is not carried out, the resulting embryos are frozen. Then the preimplantation genetic testing is possible. Patient preparation and transfer is carried out in a cryoprotocol. This approach allows doctors to choose the optimal time for the transfer of the embryo and increase the effectiveness of the treatment.
We invite you to SILK Medical. Our specialists will consult you and answer all your questions about IVF with donor genetic material. The principle of our work is to ensure the maximum effectiveness of treatment keeping maximum comfort for our patients.
Make an appointment to see a specialist