Services > IVF Department >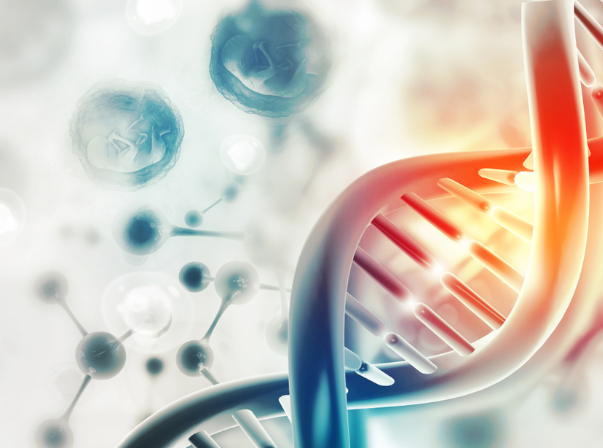 PGT-A
Preimplantation genetic testing 
One of the most common reasons for the absence of pregnancy after IVF is genetic disorders in the embryo.  Preimplantation genetic testing is carried out to identify them. The test makes it possible to choose the best embryos for transfer, thereby increasing the chances of successful IVF. The probability of pregnancy after PGT reaches 69.1%. 
SILK medical clinic offers the following genetic tests:
NGT-A by NGS – screening of embryos for aneuploidy (quantitative chromosomal changes)

PGT-M – screening for monogenic diseases
What is the use of PGT?
Choosing a healthy embryo to transfer
Increased probability of pregnancy

Reducing the risk of miscarriage

Reducing the risk of having an unhealthy child
The test is necessarily recommended for:
Women of a late reproductive age (over 35)

Repeated unsuccessful IVF 

A habitual miscarriage (2 or more)

Diagnosed hereditary diseases of parents

The birth of a child with a genetic abnormality
Preimplantation genetic testing of embryos can be recommended to all couples having IVF, in order to reduce the number of attempts and increase the chances of success.
How PGT is performed
Embryos for genetic screening can be obtained only in the IVF program. On the 5-6th day of embryo development in the laboratory, an embryologist conducts a biopsy of the trophectoderm in each embryo, selects several cells for research and sends them for genetic analysis. Before the results of the analysis, the embryos are frozen and stored in the SILK medical cryobank. 
SILK medical embryologists are highly qualified and experienced in various embryological manipulations. The biopsy does not harm the embryo and does not negatively affect its further development.
PGT-A NGS – testing of embryos for aneuploidy by genome sequencing. The method allows to study the structure of all chromosomes and identify areas with disorders. The NGS method is considered one of the most informative.
PGT-M – testing for monogenic diseases reveals such severe hereditary diseases as cystic fibrosis, Huntington's disease, spinal muscular atrophy, sickle cell anemia, Tay–Sachs disease and many others.
In SILK Medical we offer IVF programs with PGT of embryos. Genetic testing of your embryos will provide you with a calm and happy expectation of the birth of your healthy baby.
Make an appointment to see a specialist