Obstetrics and Gynecology

A caring and personalized approach to preserving women's health

15 IVF programs and other modern technologies for treatment efficiency

An international team of of leading experts in the field of Reproduction

Modern state-of-the-art equipment and facilities laboratories and operating rooms

About direction
Services
Doctors (6)
Articles (0)
Related directions
About direction
Gynecology is one of the main areas of SILK Medical.
The gynecologist diagnoses, treats and prevents female genital diseases. It is necessary to visit a gynecologist at least once a year, even if there are no indications.
Unfortunately, many women are afraid to see a gynecologist, often because of some traumatic past experience. Appointments at SILK Medical will change your idea of gynecologists: our specialists are delicate and considerate, and examinations are the most careful.
Diagnosis and treatment of endocrinological and inflammatory diseases in gynecology
Selection of contraception
Pregnancy management (natural and after IVF)
Diagnosis and treatment of sexually transmitted diseases
Women's health screening
Diagnostic and surgical treatment on pelvic organs
During the appointment, the doctor will examine the cervix, take a smear on the flora and oncocytology. This minimum gynecological check-up is necessary for all women, especially after 35, when the risk of serious pelvic organ disease increases. Early detection significantly increases the likelihood of complete treatment. The doctor may recommend further examination on the outcome of the initial consultation. It can be hormone tests, infection smears, tubal tract tests, colposcopy and others. By analyzing the results of the tests, the doctor will prescribe the most effective therapy for the identified problem.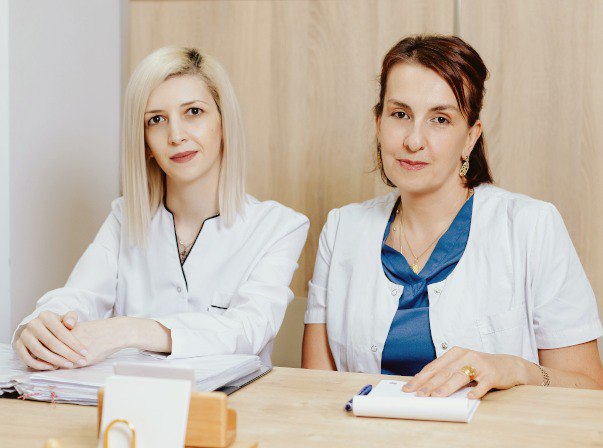 Silk Medical is a multidisciplinary center that allows you to solve any problem comprehensively in one clinic. Planning a pregnancy? Wonderful. Together with the doctors of the clinic, you can undergo pregravid preparation. Diagnosed with infertility? Reproductologists of the IVF department will consult on possible options for treatment. Any diagnosis, minimally invasive and therapeutic interventions on the pelvic organs, additional consultations with mammalogists, endocrinologists – everything is available in Silk Medical.
Services
Doctors (6)
Articles (0)
Related directions
Make an appointment to see a specialist