Services > Gastroenterology > For women > For men >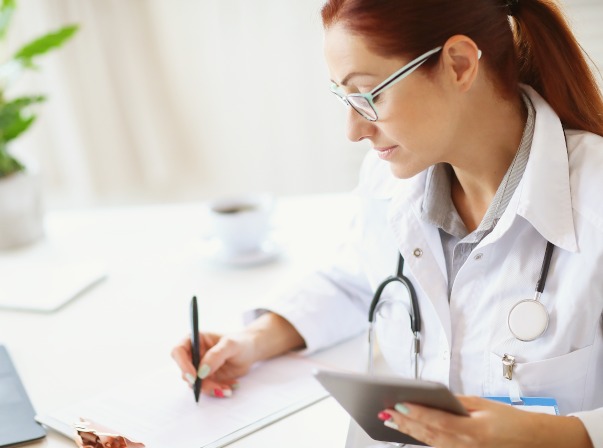 Gastroscreening
Addresses of clinics providing the service:
Tbilisi, 6th District Digomi 5a
Gastrointestinal tract screening
At Silk Medical we are aware of the importance of examining and diagnosing your body to detect diseases at an early stage. Treatment of many diseases can be more effective if they are detected at an early stage, and in some cases it can save a life. Our gastroenterological screening checks the condition of your gastrointestinal tract and assesses the state of the digestive system. To do this, a number of check-ups are carried out. Based on the results our specialists will give you recommendations for lifestyle changes or (if necessary) treatment in order to eliminate or reduce the risk of severe diseases. Prevention is always better than cure, and in most cases early detection leads to successful treatment.
Indications for gastroenterological screening:
Discomfort, abdominal pains, nausea, heartburn, stomach strain, diarrhea, constipation

Irregular and unbalanced diet

Diagnosed gastrointestinal disease

Checking the functioning of the digestive system

Age over 45 
What is included in gastroenterological screening:
Initial consultation with a gastroenterologist

Laboratory tests

Ultrasound of the abdominal cavity

Final consultation with a gastroenterologist and further recommendations
Laboratory tests
General blood test

Lipid research
Total cholesterol
High Density lipoprotein cholesterol
Low density lipoprotein cholesterol
Triglycerides
Cholesterol coefficient
Lipoprotein (a)
Serum bilirubin
Serum glutamic pyruvic transaminase
Aspartate Aminotransferase
Serum gamma – glutamyltransferase
Alkaline phosphatase
Total protein
Albumin
Globulin
Albumin/Globulin ratio
Creatinine
Urea
Sodium
Potassium
Chloride
CEA Cancer Embryonic Antigen (Lung/ Breast/ Colon/ Stomach)
AFP (liver)
CA 19-9 (pancreas)
PSA Specific prostate antigen (prostate) – for men
CA 125 (ovaries) – for women
Nonspecific inflammation marker
Highly sensitive C-reactive protein
Hepatitis B antigens and antibodies
Hepatitis C antibodies
Prevention and detection of diabetes
Blood glucose
HbA1c glycated hemoglobin
Helicobacter pylori

Urine analysis
Complete urinalysis
Screening for hidden blood (gastric cancer)
Results
Report with diagnostic and tests results

Prognosis of risks of gastrointestinal diseases

Assessment of the digestive system and recommendations of a gastroenterologist

If any health problems are detected, our team of specialists will provide the necessary medical care, help you to understand your health condition and advise on any lifestyle changes
Make an appointment to see a specialist