Tbilisi, 6th District Digomi 5a
Tbilisi, Chavchavadze Avenue 62
Services > Neurology > For women > For men >
Consultation of a neurologist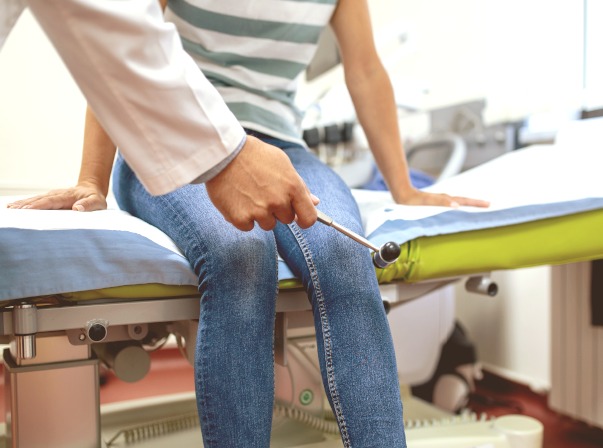 Consultation of a neurologist
Addresses of clinics providing the service:
Tbilisi, 6th District Digomi 5a
Tbilisi, Chavchavadze Avenue 62
How is the neurologist's appointment going?
Collection of complaints and anamnesis of the disease
At the initial consultation, the neurologist will listen to you, paying attention to the nature and intensity of symptoms, the time of their appearance, the treatment measures taken and their effectiveness. The presence or absence of similar nervous system diseases in parents and close relatives should also be clarified.
During the conversation, the neurologist assesses the psycho-emotional state of the patient, his ability to navigate in space and time. Next is assessed symmetry of face and body, posture, muscle strength. The examination of a neurologist necessarily includes a check of reflexes, there is a special tool for it – a hammer. Checking reflexes can cause a feeling of discomfort or "tickling" as it affects the consciously uncontrolled mechanisms of the nervous system that are tested. Surface and deep sensitivity, muscle tone and coordination functions are also checked.
Diagnostic plan development
For the final diagnosis in neurology various methods of laboratory and instrumental diagnostics are used: blood analysis, X-rays, CT and MRI, ultrasound, electro-neurography, electroencephalography, etc.
Treatment plan development
The neurologist selects the most appropriate treatment methods in accordance with the taken medications, the patient's lifestyle and wishes. Since adherence to therapy is no less important, the specialist teaches the most effective ways to change the lifestyle to achieve the best result.
You can submit an application for an appointment with a neurologist at Silk Medical via the feedback form.
Make an appointment to see a specialist