Tbilisi, 6th District Digomi 5a
Tbilisi, Chavchavadze Avenue 62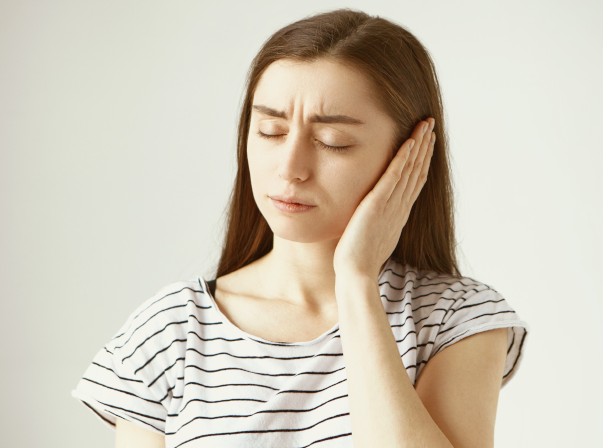 Treatment of otitis
Addresses of clinics providing the service:
Tbilisi, 6th District Digomi 5a
Tbilisi, Chavchavadze Avenue 62
Otitis is a common disease that occurs primarily in children, but can also affect adults. 80% of babies under the age of three face otitis at least once. We invite you to undergo diagnostics and expert treatment of ENT diseases at the Silk Medical Clinic. 
Otitis is an inflammation of the ear that can affect different parts of it. There are many variants of otitis, and a special approach is needed to treat each.
On localization distinguish:
external otitis – inflammation of the external auditory canal, eardrum, auricle;

middle otitis (acute and chronic) – inflammatory process in the middle ear; 

internal otitis, or labyrinthitis  — inflammation of the inner ear; 

panotitis – inflammation of all parts of the ear.
Among the causes of otitis are bacteria, viruses and fungi. The causative agents may be streptococcus, pneumococcus or staphylococcus. Infectious diseases, acute respiratory viral infections, diseases of ENT organs, allergens, adverse environmental conditions can provoke pathology.
With otitis, you may have:
pain, discomfort, pulsation in the ear; 

hearing loss;

fever; 

discharge from the ear;

redness, swelling of the ear.
In the absence of treatment, otitis can lead to complications such as irreversible hearing loss, meningitis, eardrum rupture, meningoencephalitis, sigmoid thrombosis. 
Silk Medical ENT doctors will diagnose and prescribe treatment for otitis. The specialist will listen to your complaints, ask clarifying questions and carry out a number of tests, including otoscopy (ear examination), audiometry (hearing test). 
Based on the diagnosis, the doctor will prescribe you conservative or surgical treatment in accordance with your diagnosis and individual characteristics.
Conservative treatment includes:
ear drops;

antibiotics;

medications for pain and fever;

antihistamines.
In addition, the doctor may prescribe physiotherapy procedures, washing or flushing of the ear, pneumatic massage of the eardrum.
Advantages of otitis treatment in Silk Medical: 
equipment of the latest generation

experienced specialists; 

international treatment standards;

comfortable conditions;

individual approach
If you are worried about ear pain, hearing loss or other symptoms, we are waiting for you for an appointment in our clinic. 
Make an appointment to see a specialist
By submitting this form, I confirm that in accordance with the requirements of the "Federal Law On Personal Data № 152-FZ" and in accordance with the Terms I give my consent to the processing of my personal data