Tbilisi, 6th District Digomi 5a
Tbilisi, Chavchavadze Avenue 62
Migraine treatment with Irinex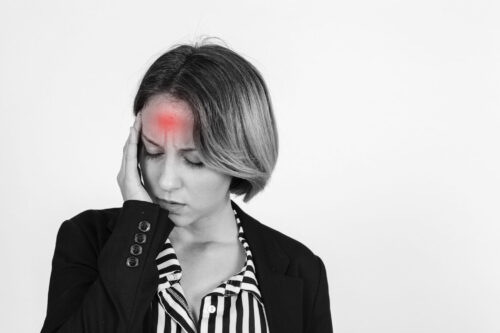 Migraine treatment with Irinex
Addresses of clinics providing the service:
Tbilisi, 6th District Digomi 5a
Tbilisi, Chavchavadze Avenue 62
Migraine is a fairly common neurological disease. It shows up in different symptoms, its «calling card» – headache on one side. Seizures can be very frequent and painful, violating the quality of life.
The causes of migraine are not fully understood. It is known that genetics plays an important role. In recent years, biochemical changes that occur in the nervous system of such patients have been quite well studied, and this has allowed the creation of new medicine for treatment. For example, the drug Irinex appeared recently. It is used to prevent seizures in adults whose migraine symptoms disturb for four days or more during the month. Irinex migraine treatment in Tbilisi is available at SILK Medical family medicine clinic.
How does Irinex work?
In the nervous system there is a neuropeptide (the so-called special kind of proteins), which is called the calcitonin-gene-related peptide receptor (CGRP). It regulates the transmission of painful nerve impulses and expands blood vessels. This compound has been found to play an important role in the development of migraine headaches: during seizures, its level rises, and at the end returns to normal. When people were injected with CGRP intravenously during the experiments, they had a headache similar to migraine. 
Irinex is the brand name of the drug Erenumab, which is a monoclonal antibody. It's structurally almost the same antibody that protects us from infections, but it is directed not against microbes, but against CGRP. Irinex binds to neuropeptide and prevents it from causing migraine attacks. This effect is proven in clinical studies.
How is the medicine used?
Irinex is designed not to relieve an already existing headache, but to prevent new episodes of migraine. The drug is available in the form of a solution for subcutaneous injections. The course of treatment can last from 6 to 12 months. The effectiveness can be assessed after 3 months. But even if the treatment helped quickly, and the seizures stopped, you still need to complete the full course. In the SILK Medical clinic, this can be done under the supervision of experienced specialists. Neurologists in Tbilisi will conduct an examination, clarify the diagnosis, prescribe the optimal dosages and regimen of Erenumab introduction.
Make an appointment to see a specialist
By submitting this form, I confirm that in accordance with the requirements of the "Federal Law On Personal Data № 152-FZ" and in accordance with the Terms I give my consent to the processing of my personal data