Services > Neurology > For women > For men >
Ultrasound of the vessels of the neck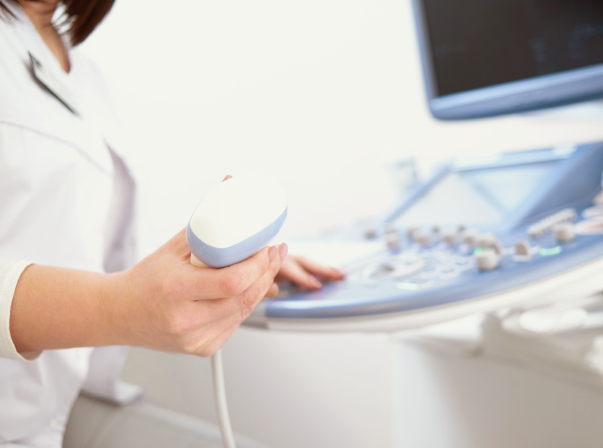 Ultrasound of the vessels of the neck
Ultrasound of the vessels of the neck ultrasound is a simple, informative and safe diagnostic method that evaluates the structure and function of blood vessels that supply the brain. It allows us to check how the arteries pass through the neck, measure their diameter, assess the speed and volume of blood flow, identify pathologies, for example, atherosclerotic plaques. As a result, many diseases can be diagnosed at an early stage and treated immediately.
In what cases is it worth undergoing an examination?
A neurologist or therapist directs you to an ultrasound. There are usually good reasons for this. The main indications are:
past brain traumas

occasional loss of consciousness

neck osteochondrosis

arterial hypertension (high blood pressure)

atherosclerosis, increased cholesterol

suspected thrombosis
Ultrasound of the vessels of the neck is also used to assess their condition after neurosurgery.
How is the examination carried out?
Ultrasound is a painless, non–invasive procedure, and ultrasound waves are completely safe for the body. Therefore, there are practically no contraindications. Special preparation is not required.
During the procedure, the patient lies down on the couch. The doctor puts gel on his neck, applies a sensor and evaluates the condition of the vessels on the device screen and asks the patient to turn his head in different directions. The procedure usually lasts from 30 to 60 minutes.
In the SILK Medical clinic, ultrasound of the vessels of the neck is carried out on a modern expert-level device by experienced medical specialists. The conclusion on the results of the study will be ready immediately – within a few minutes.
Make an appointment to see a specialist