Tbilisi, 6th District Digomi 5a
Tbilisi, Chavchavadze Avenue 62
We've got Valrix vaccine against chickenpox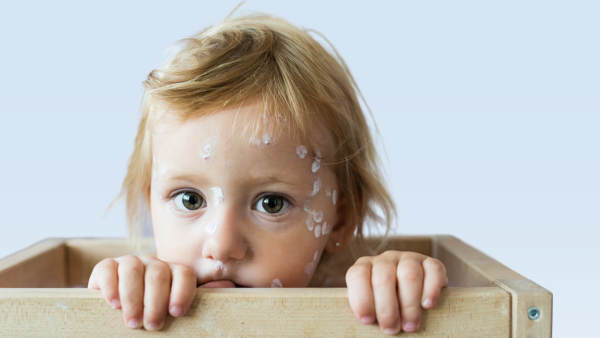 We've got Valrix vaccine against chickenpox
Why is it important to get vaccinated against chickenpox?
It is generally believed that chickenpox is a mild childhood disease that should be overcome in childhood. Especially enterprising people gather whole chickenpox parties so that children get infected from each other. But in fact, this disease is dangerous and that's why:
Firstly, those who have had chickenpox forever remain carriers of the herpes virus of the third type (Zoster) and can get shingles at any time.
Secondly, chickenpox can cause serious dermatological complications (boils, abscesses) and specific pneumonia.
Thirdly, in its most severe form, it causes damage to the central nervous system in the form of encephalitis or meningitis.
Vaccination is carried out for those who have not been ill before. Vaccination of a previously ill person is not dangerous, an antibody test before vaccination is not mandatory, but may be recommended if there have been contacts with chickenpox patients during their lifetime. If a positive result is obtained, vaccination is not carried out.
Vaccination is carried out in two stages. The minimum interval between doses is 28 days. If it is a question of vaccination of a teenager or an adult, the second dose is administered with a minimum interval.
Routine vaccination of children is carried out according to the scheme: the 1st dose at 12-15 months, the second – at 4-6 years. In other circumstances, a doctor's consultation is necessary according to the vaccination schedule, the vaccination interval may be 3-6 months.
Who needs mandatory vaccination?
– Children
– People over the age of 50
– People with immunodeficiency and specific health complications (check with your doctor)
The vaccine is also used for emergency prevention (when there was contact with a person suffering from chickenpox). It is best to do this in the first 5 days (preferably 3). This can prevent chickenpox or make it less severe. The effectiveness of such vaccination is estimated from 70 to 90%, the data vary from study to study. The vaccine should be administered in conditions that allow for emergency therapy in rare cases of anaphylactic reactions to the introduction of the vaccine. For this reason, the vaccinated person must be under medical supervision within 30 minutes after vaccination.
If 5 days or more have passed, then they usually choose a wait-and-see tactic, observe 21 days. If the disease has not developed, then vaccinate at 22 and later (to prevent risks from subsequent possible contacts with chickenpox).
Do not expose yourself and your loved ones to the dangers and risks of the disease. Do not attend "chickenpox parties" and be sure to vaccinate yourself and your children if you have never had chickenpox.
The cost of vaccination against chickenpox: 450 (vaccine) + 70 (doctor's appointment: pediatrician or therapist).
You can make an appointment by phone +995 322 222 442 or in any other convenient way.