Tbilisi, 6th District Digomi 5a
Tbilisi, Chavchavadze Avenue 62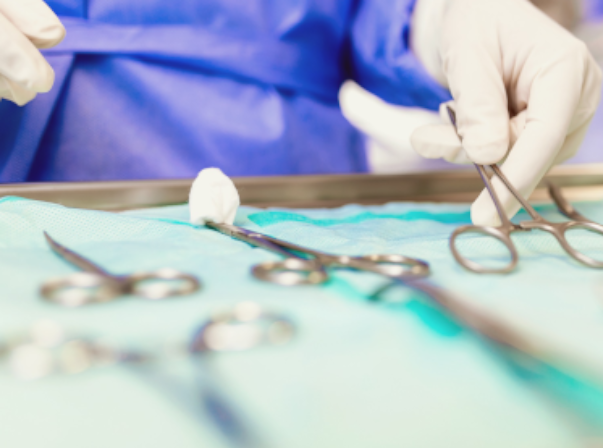 Circumcision
Addresses of clinics providing the service:
Tbilisi, 6th District Digomi 5a
Circumcision is a surgery during which circumcision of the foreskin, the folds of skin surrounding the glans penis is carried out. This is a fairly simple and quick surgery. It is performed for some medical reasons both in children and in adult men.
In what cases is circumcision required?
The list of medical indications:
Chronic balanoposthitis – when the foreskin and penis head are constantly inflamed. This is due to the fact that a secret accumulated under the foreskin is a breeding ground for microorganisms.

Phimosis is a contraction of the foreskin that prevents the head from being exposed. This promotes balanoposthitis and causes discomfort during sexual intercourse.

Paraphimosis is a condition where the contracted foreskin shifts by the head and damages it.

Rupture of the bridle of the penis – a skin fold that connects the head to the foreskin.
Some men prefer to have circumcision without medical indications, for example, to remove a very long foreskin, increase the duration of sexual intercourse, simplify intimate hygiene and reduce the risk of STIs.
How is the surgery going?
Circumcision lasts an average of 10 minutes. Anesthesia is required to minimize pain. The doctor pulls the foreskin, grips it with a clamp and cuts it off. Stitches are applied to the incision site. After 7-10 days, the incision site completely heals.
At the SILK Medical Clinic such operations are performed by experienced surgeons. Due to this, an optimal result is achieved, recovery occurs quickly, and the risk of complications is almost zero.
Make an appointment to see a specialist
By submitting this form, I confirm that in accordance with the requirements of the "Federal Law On Personal Data № 152-FZ" and in accordance with the Terms I give my consent to the processing of my personal data