Services > Rheumatology > For women > For men >
Rheumatologist's appointment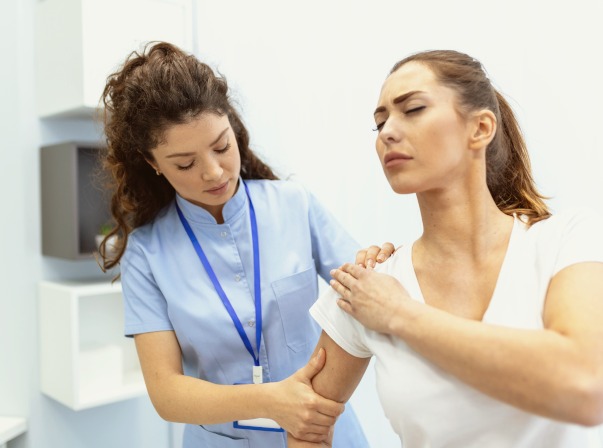 Rheumatologist's appointment
Addresses of clinics providing the service:
Tbilisi, 6th District Digomi 5a
The initial appointment begins with the collection of basic data: complaints, anamnesis of the disease and life. During the survey the doctor asks about the nature and intensity of symptoms, the time of their appearance and possible causes. Finds out diseases of relatives.
Next, the rheumatologist proceeds to the examination. The doctor examines the condition of the skin, joints, spine, reveals painful points and areas of limited mobility. A wide range of laboratory and instrumental studies are used to confirm the diagnosis in rheumatology. Among them:
general blood test

biochemical

blood test

Immunoassays

radiography

ultrasound

СT (Computed tomography)

MRI (

Magnetic resonance imaging

)
SILK Medical Clinic is provided with modern expert-class equipment. The newest equipment allows us to conduct any scope and any level of complexity of studies. Based on the diagnostic data, rheumatologists prescribe the necessary treatment.
Make an appointment to see a specialist