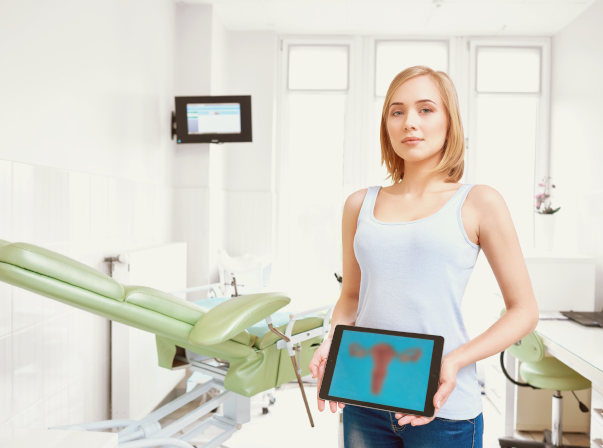 Endometrial examination
Endometrium is the inner mucous membrane of the uterus, where the fertilized egg is implanted. The successful development of pregnancy, both after natural conception and after IVF, largely depends on the state of the endometrium.
Therefore, it is very important to check the endometrium when pregnancy is planned, either naturally or using IVF methods.
SILK medical offers safe and effective endometrial testing methods: ERA, EMMA and ALICE. The tests have received a high expert assessment  and are used in the work of leading reproductive clinics. 
ERA (Endometrial Receptivity Analysis)
This test is an assessment of endometrial receptivity, a molecular-genetic examination which allows to determine the optimal time for the embryo transfer to the uterus. The "implantation window" is the period when the endometrium is maximally ready to accept the embryo. It usually occurs on the 19th- 21st day of the menstrual cycle, but in some women the implantation window may be shifted. And the transfer of "excellent" embryos ends in failure.
The ERA test, unlike the ultrasound of the endometrium, solves this problem. The examination evaluates the degree of expression of genes responsible for the readiness of the endometrium to accept an embryo. A sample of endometrial tissue is taken for the test using a pipel biopsy. The result of the study is presented in the form of a graph, where high gene activity indicates that at the time of material extraction, the chances of successful embryo implantation are high. 
The ERA test is recommended for women with normal endometrial thickness, but repeated  unsuccessful attempts to transfer good-quality embryos. The ERA test makes it possible to choose the best day for embryo transfer. 
EMMA (Endometrial Microbiome Metagenomic Analysis)
The inner layer of the uterus has a microflora that affects its condition. The EMMA test allows to assess the qualitative and quantitative composition of the bacteria of the endometrium, to identify normal and pathogenic microorganisms.   
For the examination an endometrial biopsy is carried out, microbial DNA is extracted from the sample and analyzed by NGS sequencing. EMMA is a high–precision test, it determines microorganisms that cannot be detected during normal sowing on flora. Based on the test results, the doctor gives a conclusion about the normal state of the endometrium or the need for therapeutic measures.
ALICE (AnaLysis of Infectious Chronic Endometritis)  
Test for infections causing chronic endometritis. Chronic inflammation of the uterus inhibits normal embryo implantation and causes miscarriage. ALICE allows to detect pathogenic microflora and with the help of the NGS method to determine its qualitative and quantitative composition. According to the test results, the doctor prescribes the most effective treatment. 
We invite you to SILK medical to do an endometrial examination. For a more complete assessment of the state of the endometrium, doctors recommend a comprehensive ENDOMETRIO examination, including ERA, EMMA and ALICE tests. Make sure of your health – and plan your pregnancy calmly.
Make an appointment to see a specialist
By submitting this form, I confirm that in accordance with the requirements of the "Federal Law On Personal Data № 152-FZ" and in accordance with the Terms I give my consent to the processing of my personal data